Best Practice Case Studies
We have case studies from actual construction projects which show real benefits from control solutions. We've put occupational hygiene into a construction site context so you know what an occupational hygienist can help you with.
Click on the images below to download the pdf of the case studies that are of interest to you.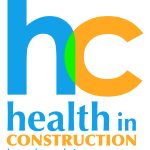 The Health in Construction Leadership Group has developed many useful case studies on health, covering respiratory health as well as other areas – see: http://www.healthinconstruction.co.uk/case-studies